Welcome to DOUGH LiTTLe.
The Atelier of luxuriously handcrafted natural Playdoughs & intentionally curated Treasures for Children.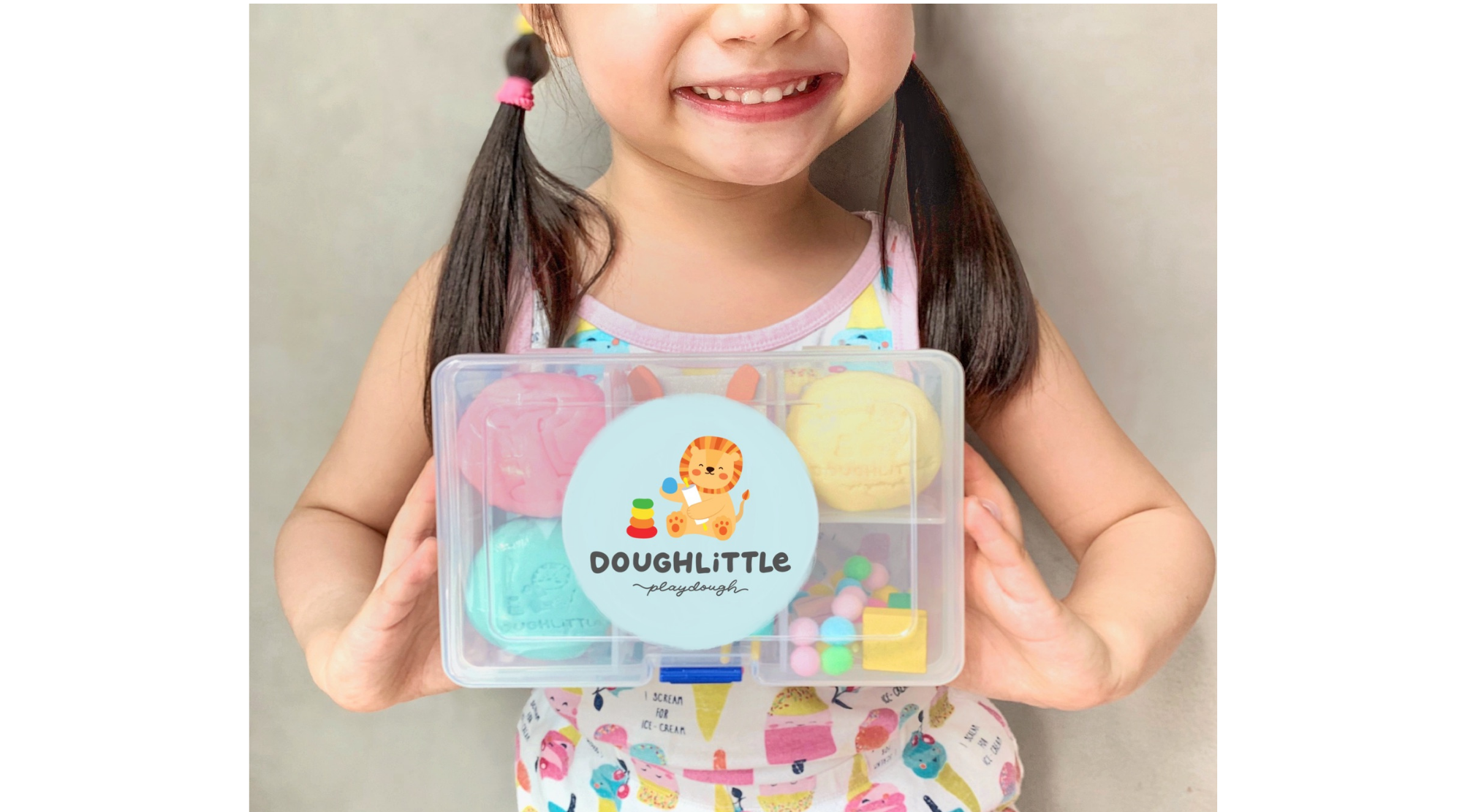 Here at Dough Little, we truly believe in the importance of a wholesome play time for your Little Lion's healthy growth & development. We strive to deliver products that are SAFE, EMPOWERING & ONE-OF-A-KIND for your piece of mind as a parent, aunt, uncle, grandparent or friend. Our personal favourites are loved by hundreds of parents & children; they serve as gorgeous gifts, effective learning tools & therapeutic aids.
We can't wait for you & your Little Lion to start your play adventures with us!
Our Favourite Collections
Actress Ramona Zamzam, Mum of 1, Malaysia

We are very happy with the quality of the playdoughs! Thank you so much

Dee, Mum of 3, East Malaysia

Amazing! They are so lovely and fun to play with! Definitely my to go for children gifts!

Shin Ee, Mum of 2, Singapore

My kids absolutely love Dough Little. They love the soft and great smelling playdough. Love seeing them bond when they play together.

Adelene, Mum of 2, Malaysia

This is an amazing product to keep those little ones glued to the dining table and finishing up their meal. Oh, I love the fact that the dough smells great and is also safe for the little ones to play with.

Mia Shi, Mum of 1, London

My little one absolutely loves this Dough Little-play dough!! It enhances her fine motor skills and also develops her hand-eye coordination.

Celebrity and Entrepreneur Noor Nabila, Mum of 1, Malaysia

My son has been enjoying his playdoughs and he is also now obsessed with the mini excavator that came with his Kid Box.